Results
Quincy Crew
0
4 Zoomers
2
TEMPO
1
5men
2
Ninjas in Pyjamas
2
Cyberium
0
Sparking Arrow Gaming
0
PSG.LGD
2
Team Aster
1
Elephant 4AM
2
Live to Win
2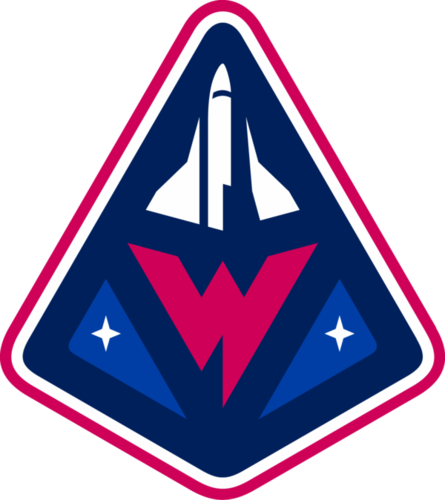 Winstrike Team
1
Jesse "JerAx" Vainikka
27 Jan 2020
Well, all good things always comes to an end, it is hard to accept but after seven years long career in competitive Dota 2, two The International titles and almost four years with OG, Jesse "JerAx" Vainikka decided to leave the competitive play.
Well, all good things always comes to an end, it is hard to accept but after seven years long career in competitive Dota 2, two The International titles and almost four years with OG, Jesse "JerAx" Vainikka decided to leave the competitive play.
History:
JerAx made his name while playing Heroes of Newerth where he played for a number of teams including "Dirty Minds". His gaming career paused when he had to serve in the Finnish navy. After his service to the Finnish navy, JerAx started his career in Dota 2.
2013:
JerAx began his Dota 2 career in the Finnish team Rat in the dark as a support player. After playing with them for a month he was approached by SingSing and JerAx joined his team, QPAD Red Pandas as a trialist. A while later he was announced as a full member of the team.
2014:
After more than a year of absence from the Dota 2 professional scene, JerAx became a part of the newly-formed Finnish squad 4 Anchors + Sea Captain alongside Trixi, MATUMBAMAN, Vaalix and Buugi. JerAx played the 4 position for the team, in addition to serving as the overall team captain and drafter. He left the team in early January 2015.
2015:
In 2015, JerAx joined the international team Team Tinker. After a couple months of disappointing results, JerAx parted ways with the team on March 6th and was announced to be joining Korean team MVP HOT6ix. The team quickly became a powerhouse in the South East Asia scene and after winning MPGL Season 7, the team qualified for The International 2015. Despite their strong play leading up to the tournament, MVP HOT6ix disappointed at the main event. They finished last in their group and were knocked out in the first round of the playoffs by Invictus Gaming.
In the post TI5 shuffle, JerAx left MVP HOT6ix and was revealed to have joined 5Jungz after the team was invited to the ESL One New York 2015 European Qualifiers. After a string of good results, he was picked up by Team Liquid. With winning The Defense Season 5 and reaching third place at WCA 2015, JerAx ended the 2015 calendar year on a high note.
2016:
JerAx continued his good form over the New Year with double runner-up places in the Frankfurt and Manila majors respectively. With a consistent run of being second, JerAx won his first premier offline tournament in 2016 at EPICENTER. Liquid was invited to The International 2016, which would be JerAx's second TI attendance where they finished top 8 after falling to Fnatic.
He left Team Liquid during the post-TI shuffle to join rivals OG. The move would prove to be very rewarding as he became a Major Champion with a victory at the Boston Major. It would be his third showing in a Major Grand Final.
2017:
In April 2017, JerAx and OG came second at DAC 2017, falling 0-3 to Invictus Gaming in the Grand Finals. Despite this loss, the team came back with a vengeance at the second and final Major of the season, the Kiev Major, beating Virtus.pro 3-2 in a nail-biting series.
2018:
Despite a marked improvement in qualifiers, results at LAN tournaments were still a far cry away from the previous season and were further marred by his team's roster troubles. Following another disappointing early exit at ESL One Birmingham, JerAx's teammates Fly and s4 shockingly left the team to join a similarly struggling Evil Geniuses.
With only a few months left before qualifiers for The International 2018, JerAx together with his remaining teammates, coach-turned-player Ceb and OG co-founder N0tail, were forced to scrape together a roster. They managed to bring back Ana to the team and also recruited JerAx's countryman Topson, who was a well-known as a pub star with little to no professional experience to date. OG would take the European qualifier spot but little was expected of the young roster, many even going so far as ranking the team last among the field of contenders.
However, JerAx and his team overcame all odds. After barely securing an upper bracket berth, the team cruised to the Grand Finals, where they beat heavy favorites PSG.LGD 3-2 in what is considered the best TI finals to date. JerAx's impactful support play earned a lot of praise, particularly his Io and Earth shaker performances in the Grand Finals being highlighted. Following his greatest achievement to date, JerAx and OG decided to take a longer break post-TI.
2019:
In January 2019, JerAx and his teammates were featured in Valve's True Sight documentary, featuring the Grand Finals of TI8. It was JerAx's second appearance in this series as he had already featured in the episode about the Kiev Major in 2017.
His return to the top tier of professional Dota proved slow, in part because carry Ana had decided to take a longer break and the team was trying out different players as replacement. When their star carry returned to the active roster in March, the results markedly improved. Despite a lack of major championships, a series of good results and high placements in the second half of the season, earned his team a spot at The International 2019, via the Dota Pro Circuit.
The team breezed through the group stage and once again took the direct route to the Grand Finals, where they easily beat Team Liquid 3-1. JerAx's support play once again stood out, especially his Tiny, which was instrumental in their three victories in the Grand Finals. JerAx would be among the first people to win The International twice.
Following The International, JerAx and the entire team decided to once again take an extended break from professional Dota for the remainder of the year.
2020:
In January, JerAx shocked the Dota scene by announcing his retirement. As reasons, he cited lack of passion for competing in Dota 2 and a desire to pursue another career.It is safe to say there were a lot of Dota2 years ahead of jerAx but in the end he ended his career a little short.